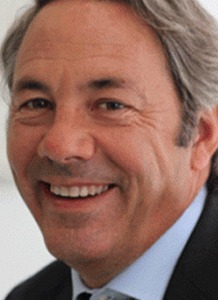 AEVEA
International Committee
Ander Bilbao
After having finished Laws degree and an International MBA in Madrid, at the age of 25 he started an Event and advertising company called Sorensen which he managed as CEO for 27 years getting a very well-known company in the local and international events market. In 2017 Sorensen merged with Eventisimo, creating beon. Worldwide and becoming the leader in south Europe for live communication, brand experience and digital promotion projects of which he is the CKO. He is one the representatives of the AEVEA, Spanish Event Agencies Association. 
Ander in a few Tweets
Others say about me that I have a passionate latin spirit.
My biggest challenge is to surprise again and again. 
An award-winning project must transmit what Maya Angelou said : "people will forget what you said, people will forget what you did, but people will never forget how you made them feel".
My advice to the nominees: the live presentation in front of the jury is the key to the award!
The Nature of Events is creating unforgettable experiences.
Collaboration in events means/is synonym to success in this constantly changing environment we are living in.    
"Co-creation" makes me think of more precise, thought through and concrete projects.