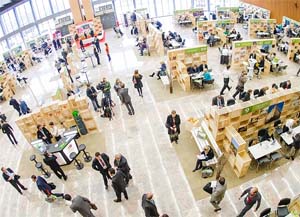 SLOVENIA – Conventa opens up to emerging destinations from New Europe
After six years of growth and raising awareness about SEE and CE among meeting planners, Conventa is proud to open the exhibitor area and invite also emerging destinations of New Europe to join the meetings industry playground. Conventa is thus the first trade show to represent on international market destinations of South, Central and Eastern Europe, also known as New Europe.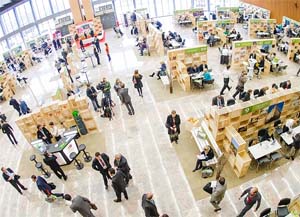 The organizers of Conventa believe in new, different, charming and yet undiscovered meetings destinations hide a great deal of potential and need to be presented to hosted buyers in all its glory. Stunning nature, rich cultural and historical heritage, excellent accessibility, affordability, a number of new convention centres, hotels and fresh creativity, puts New Europe among the freshest and most desirable convention destinations out there. Anne Lise Gangstad, Project Manager at Berg-Hansen from Norway said: "We are experiencing that a lot of our customers have already been to quite a few destinations around Europe and are now looking for something new and exciting. Thus we have to be one step ahead."
Conventa team firmly believes that it is necessary to go beyond the outdated ways of thinking and start with new forms of integration and cooperation. New Europe is a perfect addition to the show as it can be associated with the fundamental professional values of the meetings industry, with youth, energy and creativity that radiate from the destinations represented at Conventa.
Although the trade show is inviting new destinations to join the loyal exhibitors, Conventa will remain focused on its initial market. The majority of the exhibition floor will remain reserved for the South East and Central European meeting providers.
To date, Conventa records 32 exhibitors from 8 countries or in other words a 52% growth compared to last year same time. Strong interest has been shown especially by meeting providers from Austria that were pleasantly surprised by the success of the 6th Conventa that hosted the largest number of international meeting planners in the history of the show (over 200) that were also of the highest quality (62,78% were rated as good or excellent by exhibitors), congress destinations were presented in the highest number so far (12) and a record number of pre-arranged meetings (3.158) was recorded by the organizers. Moreover, based on the results of Conventa 2014 exhibitor satisfaction survey, 67% of Conventa exhibitors would absolutely recommend this trade show to their meeting industry colleagues.
Miha Kovačič, Director of Slovenian Convention Bureau and organizer of Conventa explains: "Conventa is not just a two-day tradeshow; it is much more than that. It is a marketing campaign running 365 days per year. It is also an event that remains alert to how important it is to understand client needs, market developments and market trends. Year after year it delivers on its promises to hosted buyers and exhibitors at the only meetings show where they are treated equally. The results received from hosted buyers and exhib¬itors attending the shows bear testament to its continued success. We look forward to seeing you at the 7th Conventa in January 2015!".
The 7th Conventa will be held from 21-22 January 2015 in Ljubljana.
(conventa.info)