The Press Award is assigned by trade journalists attending the Festival. The Press Jury will cast two rounds of votes:

The first round of votes will be taken via an online ballot, based upon the shortlist of entries determined by the Corporate & Association Jury.
The second one will take place during the Festival, during which the Press Jury will evaluate this new "Press shortlist" and choose its winner.
---
Jury Members
Jean-Paul Talbot
PRESS JURY PRESIDENT
Partner
Experience
BELGIUM
Christoph Berndl
Editor-in-Chief
Messe & Event
AUSTRIA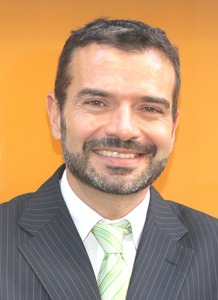 José Garcia Aguarod
Director
Grupo Eventoplus
SPAIN
Kerstin Meisner
Publisher & Editor-in-Chief
Memo-media
GERMANY
Laurence Rousseau
Publisher & Editor-in-Chief
Meet In
FRANCE
Marina Bellantoni
Editorial Coordinator
e20
ITALY
Gorazd Čad
Editor-in-Chief
Kongres Magazine
SLOVENIA
Heli Koivuniemi
Editor-in-Chief
Evento Magazine
FINLAND
Rui Ochôa
Director
Event Point
PORTUGAL
Sjoerd Weikamp
Chief Editor
EventBranche.nl
THE NETHERLANDS