ITALY – Sinergie organises Covidien European convention
Five days of full immersion: 15 locations, 860 guests, 120 staff members and over 25 performers to manage simultaneously. These are the impressive numbers for the European Convention of Surgical Solutions Europe at Covidien, a multinational company providing healthcare products and solutions.
The highly complex event demanded 6 months of organisational work, a challenge that Sinergie undertook with enthusiasm and professionalism, deploying its best creative and operational resources to achieve success beyond the rosiest expectations.The setting for this impressive achievement? The enchanting isle of Malta, an increasingly fertile land for the event and incentive market. It offers a broad selection of venues, ranging from convention centres to 5-star hotels, with very competitive rates and services.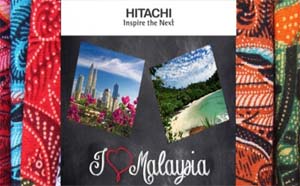 From 8th to 12th April, no fewer than 860 guests from all of Europe and the United States arrived in Malta to take part in an event that would mark a milestone in Covidien Surgical Solutions' history. Representing Management and Sales, two powerhouse segments for the multinational, the guests spent five full days immersed in the new fundamental concepts and guidelines that will do much to determine the future of the corporation. Five intense days of meetings and gatherings to share and discuss experience and viewpoints, and learn from each other, all under the banner 'New Horizons – Shaping the future together'. Since Covidien's strength is its people, its future will be built by working together.
The common denominator was the key concepts for opening the doors to new horizons: Growth, Change as Opportunity, Innovation, Collaboration, and Ethics. Covidien Surgical Solutions has experienced a solid growth in Europe over the past five years. Now it is time to evolve, to create – as Cristiano Franzi, Group Vice President & General Manager Surgical Solutions Europe stated in his opening speech – a new market model tailored to customer needs. The convention was also an occasion for officially presenting the new Surgical Solution Europe partner companies and their products, and the Salesforce.com – Customer Relationship Management (CRM) programme, which was launched in November 2012.
For 5 days, from 8th to 12th April, the guests were fully immersed in meetings and gatherings in different venues distributed among hotels and convention centres. Each day closed with an ad hoc programme of entertainment. On Tuesday, the guests took part in a delightful 'Dine Around' in 9 different restaurants, divided up by country of origin. On Wednesday, after an intense day of work, the evening was enlivened by three gala dinners in three different locations. On Thursday, the day of meetings and discussions ended with the much awaited final party at the MFCC – Malta Fairs and Convention Center. Theatre, stilt dancing, original scenery, evocative costumes and a fascinating contrast between electronic music and live opera in a unique show set among sea anemones, ladies, butterflies, jellyfish and bubbles. The entertainment during the Gala Dinner was produced by Corona Events and the final party was hosted by DJ Cristian Mosca.
The logistics for the event were monumental, demanding the competence of a talented and well coordinated staff. Sinergie operated on several fronts, from concept to realisation, simultaneously managing 15 different venues (5 hotels, 1 convention center, and 9 restaurants) and transportation for hundreds of guests. The agency made sure each event was engaging and entertaining with videos, jingles, sound effects and striking graphics.