ITALY – Sinergie helps ARAG welcome its partners in the capital of Andalusia
Four days of sharing and discussions for ARAG, the world's second largest legal insurance group, and its partners.
Sinergie mobilised its experience and passion to create an exhilarating convention set in the southern Spanish jewel of Seville. Business meetings alternated with a special tour of the city along some less well explored routes that were profoundly representative of the Andalusian culture, adding a special touch to the guests' experience.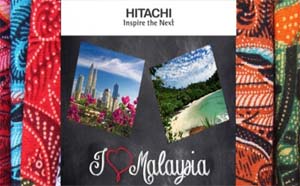 It was a singular tour led by two equally special guides. Monsignor Lanzafame, Knight of the Order of the Italian Star, spoke with passion and in depth about the life and growth of the Hospital de la Caridad, a refuge for the needy and also a location of important works by the artist Murillo. The next guide, raising emotions to a high pitch, was torero Eduardo Davila Miura, descendant of the famous Miura bull breeders. With the fierce pride that distinguishes bullfighters, Eduardo told of the fear, adrenaline and courage that fill a bullfighter's heart before he enters the Plaza de toros de la Real Maestranza de Caballería de Sevilla, one of the world's most famous bullrings. The guests had the thrill of visiting it, even able to walk out on its renowned yellow soil.
The following day, the guests visited a ranch just outside of town. They were welcomed once again by the torero, who revealed the secrets and curiosities of the daily life of the oldest Andalusian tradition: bull breeding. The encounter concluded with a thrilling demonstration of Eduardo's skills in the bullring.
With a host of captivating details deeply impressed in their minds, the guests concluded the memorable experience with a gala evening specially prepared in the magnificent Casa de Pilatos, which served as a stage for a performance of lyric music featuring a tenor and a soprano. The guests dined immersed in the strains of the Barber of Seville, Carmen and Don Giovanni before being treated to a spectacular performance of flamenco.
A sensational collaboration between ARAG and the Sinergie team, which once again optimally interpreted the needs and desires of the client, while leaving guests with stories and emotions that they will cherish for years to come.