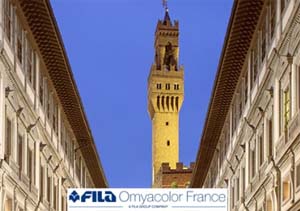 ITALY – Omyacolor in Florence to discover Italian art with Sinergie
Omyacolor, French subsidiary of FILA Group, a major producer and distributor of supplies for creative expression through drawing, colouring and sculpting, chose Sinergie to treat its top customers to a journey of discovery through the beauty of Florence and much more.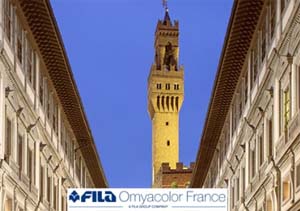 Sinergie created and organized all aspects of an event to celebrate achievements, deepen relations and show guests the Italian production plant in Rufina (Province of Florence). The participants seized the opportunity to get an up-close view of the heart of company operations and make acquaintance with their foreign counterparts in an event that was deeply valued by all.
The guests, coming from both France and Germany, were enchanted by the artistic splendour of Florence. After taking a guided tour of the city, they visited Palazzo Vecchio, where they enjoyed the special privilege of discovering secret passageways, rooms and spaces not open to the general public. To cap it all off, the participants were treated to an exploration of the traditions and flavours of typical Florentine cuisine.
(www.sinergie.org)