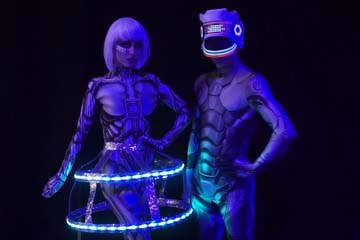 BELGIUM – Jada Events for Reynaers Aluminium's 50th Anniversary
Reynaers Aluminium this year celebrated its golden anniversary and the Belgian agency was in charge of the organization of an incredible event.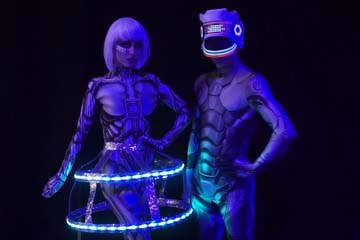 Jada Events worked out a unique concept thanks to which guests were taken back to 1965, the year Reynaers was founded, with the help of a "magical stars tunnel".
The 400 guests were welcomed in the business hall which, for the occasion, had been turned into a cozy '60s vintage living room. An authentic Cadillac Coupe De Ville, a vintage porcelain bar with beer tower, a pinball machine and the cover band The Beatless completed the atmosphere.
Then, the second part of the production hall was unveiled: a spectacular transition in which two futuristic dancers led the guests to the future. Nothing was missing: ​​the iPad DJ, the oculus rifts and a greenscreen photo animation gave a "technological touch" to the event. A beautiful painting by Jan Scheirs was also made during the evening party and proved to be a unique souvenir of the event.
The top of the evening, however, was represented by the impressive fireworks show, which made the 50th anniversary for Reynaers super successful.
(www.jada-events.be)