GERMANY – Be part of it: Best of Events International 2014
The event industry will meet in Dortmund from 22 – 23 January 2014 for Best Of Events
International. In 2013, Best Of Events (BOE) was able to impressively confirm
its position as a leading trade fair for business communication, live marketing and event
services: 434 exhibitors from 14 countries, 9,100 visitors and a top-class supporting
programme.



The outlook for the 2013 trade fair and event year is quite positive, and moderate growth
can also be assumed for 2014. Emotional experiences are becoming more and more
important among advertising-sated target groups and as a strategic communication tool in
the economic crisis. According to the FAMAB sector association, the total expenditures for
events leapfrogged the mark of 2.5 billion euros for the first time in 2012. Expenditures for
events are expected to increase by nearly 25% in the period from 2010 to 2014, a rate
of increase with which only very few communications measures can keep up.
"Even now we are recording a large number of bookings and a brisk demand for stand areas
from all areas of the event industry for BOE 2014 in this positive atmosphere. Our customers
confirm to us that BOE has been continually able to expand its position as a leading industry
trade fair with high-quality exhibitors and trade visitors, and has secured its firm place in the
trade fair calendar of the German event industry and beyond", says Bea Nöhre, Best Of
Events GmbH.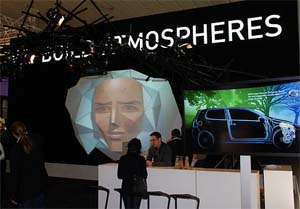 Effective immediately, interested enterprises from the event industry can secure their
exhibition space for the Best Of Events International 2014, which will be held on
22 and 23 January at the Westfalenhallen in Dortmund. Whoever registers from now until
30 April 2013 benefit from an attractive rebooking/pre-booking discount of 10%. The Early
Bird discount (5%) applies with a registration by 30 June 2013. The registration documents
and the new BOE information brochure can be downloaded as of now at www.boe-messe.de.